The bedroom of a couple is an environment that should emphasize romanticism and well-being. When decorating, it is important to define a style of decoration that pleases the couple. Most couples bedroom designs focus on neutral colors, a solution that appeals to both men and women. The main difficulty concerns the available space, which can be restricted, mainly in apartment plans. We then separate some tips and inspirations that you can apply in your residential project.
Essential Tips for Decorating a Small Double Bedroom
Bed
The choice of bed is one of the first steps: for a small room, choose a standard double model with the most restricted dimensions. The models queen and king are ideal for larger spaces. You can design a furniture with drawers and niches under the bed, gaining extra space to store bedding, pillows, blankets, coats and other items. Low bed models are ideal for small rooms, they do not weigh in composition and leave the wall in evidence.
Colors
Colors also play an essential role in the decoration of the environment: the recommended for small rooms are neutral colors such as white, gray, light shades and pastel shades - they reflect the light and leave the room enlarged. The darker shades should be used with caution so as not to leave the look heavy.
Wardrobe
The wardrobe is another essential piece of furniture for any room: despite having a large volume, it can be functionally designed to help you carry out day-to-day tasks with more comfort and practicality. Focus on models with sliding doors, without much detail like pullers and apparent drawers. Models with mirrored doors are popular and value the space.
Nightstand
Choose models that fit the space available around the bed, preferably with drawers and niches for storing objects you use frequently. It can be replaced with a small planned mobile with desk function.
95 small double rooms to inspire
Remember that focusing on simplicity is always the best alternative when decorating environments with small areas. Check out the small room models with simple decor to inspire you:
Picture 1 - Small double room with shelf above the headboard.
In this narrow double bedroom design, the shelves were fixed above the headboard and the space has a small circulation area around the bed. Here, a folding wall table was the solution found to give more versatility and autonomy in supporting an object.
Picture 2 - Small double room with writing desk embedded in the bed.
This piece of furniture was custom designed to support the mattress of the bed and have a small desk on its side. A smart solution for a place that does not hold a dedicated desk.
Picture 3 - Room with mirror.
Mirrors are super recommended for anyone who wants to decorate a small room, after all, their reflection helps to maximize space. One of the options for fixing is on the wall bed, however, the most popular is next to the sliding doors of built-in cabinets.
Picture 4 - Small double room with built-in niche.
This room focuses on the colors of the wood, both on the floor and the niche panel, on the wall behind the bed. Choosing the spaces dedicated to storage is an essential task to position the decorative objects we have bought over the years.
Picture 5 - Small double room with balcony.
Picture 6 - Room with space for work.
A well designed furniture can make all the difference in your day to day. In this space, the planned cabinets have a small space of home office with a television set and shelves.
Picture 7 - Small double bedroom with niche and closet above the bed.
In lack of space, choosing a closet can be a great option to gain extra storage. In this proposal, it was fixed above the bed, but without having a heavy appearance in the environment.
Picture 8 - Small double room with decoration in light colors.
Picture 9 - Room with exposed brick wall.
Was there a space on the wall? Put the mirrors to leave the room with a greater sense of amplitude.
Picture 10 - Small double room with small desk in place of the bedside table.
Do you want to replace the bedside table? This project opted for a small desk next to the bed.
Picture 11 - Small double room with decoration in earthy tones.
Picture 12 - Room with wooden partition.
Is there no area available to position the bed on a wall? Use a divider panel to make the bed space well delimited and more private.
Image 13 - Wardrobe with mirror sliding door.
As we saw earlier, when designing a planned wardrobe, choose for mirrored doors, be they partial or the entire furniture.
Picture 14 - Small double room with picture.
This room design focuses on simplicity and highlights the couple's photograph, which can be replaced by illustrations or works of art of their choice. This same concept can be applied to other objects.
Picture 15 - Small double room with mirror on the sides.
Picture 16 - Room with minimalist style.
The style of minimalist decoration fits well the proposal of a small room, because it focuses on the essential, with few visual details and light tones.
Picture 17 - Small double room with low bed.
Here's how the low bed can change the face of the project: by having a smaller volume, you gain space to work on wall decoration, including shelves, mirrors and soft lighting.
Picture 18 - Small double room with space to store books under the bed.
One of the advantages of designing a furniture for the mattress, instead of buying the models of box type, is to have this storage option for varied objects.
Picture 19 - Small double room with upholstered headboard.
The use of headboards is optional: be careful to choose for a model that has restricted dimensions and depth.
Picture 20 - Room with television panel.
For those who prefer to have a TV in the room, the choice of panel is essential to save space in the room, as shown above.
Picture 21 - Small double room for studio apartment.
In studio type apartments, there is usually no room for masonry walls to separate the bedroom from the living room. In these cases, the ideal is to opt for other separators like glass doors, cobogos, shelves or panels.
Picture 22 - Small double room with bedside.
In this proposal, the bedside space was arranged in a gap between the side furniture, creating a depth effect that can be explored with dedicated lighting.
Picture 23 - Small double room with dressing table.
The dresser is an excellent option to store make-up, cosmetics and accessories from the resident.
Picture 24 - Room with mirror on the wall.
For those who do not intend to use the mirror in the cabinet doors, another option is to fix it on the wall, partially as in the photo, or the entire area.
Picture 25 - Small double room with dark wooden furniture.
Picture 26 - Double room with separation through the sliding doors.
In a small apartment, the use of sliding doors is a great proposal to separate the bedroom from the living room, maintaining flexibility and privacy according to the occasion.
Picture 27 - Room with wood panel to inlay frame.
Image 28 - Small double room with jovial style.
Picture 29 - Small double room with clean decoration.
The lighting is one of the highlights of the projects with clean style, valuing the light colors like white, fendi, ice and others.
Picture 30 - Room with retractable bed.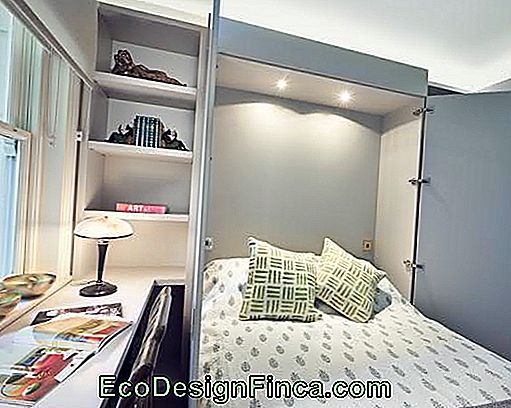 Picture 31 - Small double room with bed leaning against the wall.
Picture 32 - Double room with partition.
Picture 33 - Small double room with flexible bed.
Image 34 - Design of small double room with simple style.
Picture 35 - Room with wall in burnt cement.
Image 36 - Small room with glass sideboard on the side.
Image 37 - Proposal of room with small desk.
Picture 38 - Small double room with industrial style.
Picture 39 - Small double room with wallpaper.
Picture 40 - Small double room with raised bed.
Room 41 with hanging furniture.
Picture 42 - Small double room with pink wallpaper.
Picture 43 - Small double room with gray decoration.
Image 44 - Proposal of room with drawers under the bed.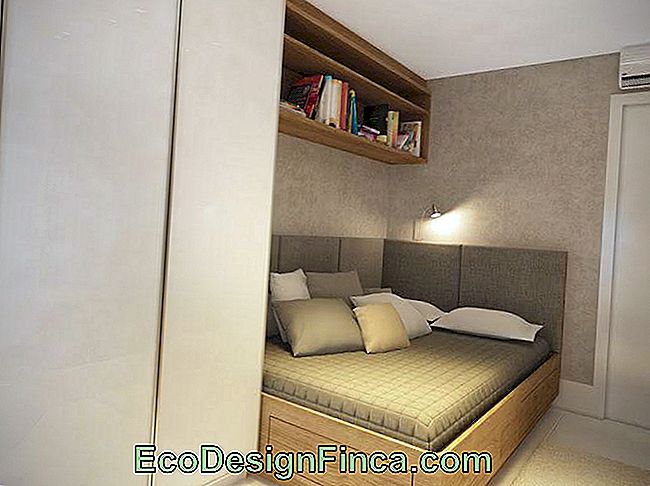 Picture 45 - Small double room with gray coating.
Picture 46 - Small double room with side bench.
Picture 47 - In this proposal, the focus of the furniture with the color gray.
Picture 48 - The recessed plasterboard lining allows the installation of a soft and elegant lighting.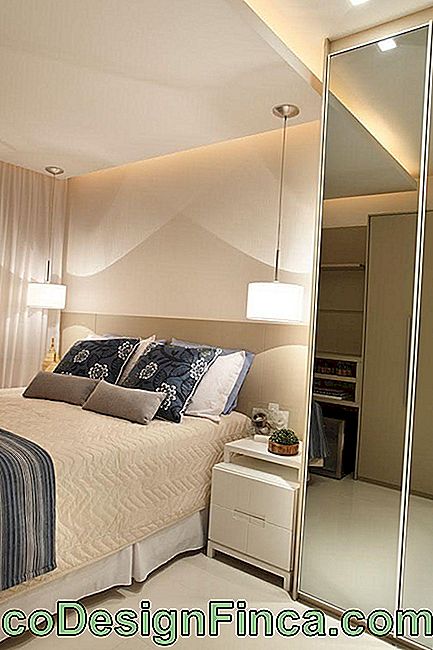 Image 49 - Small double room with white decor.
Picture 50 - Small double room with rustic style.
Image 51 - Design with lateral furniture to store objects.
Picture 52 - The TV fit perfectly into this project!
Picture 53 - No waste of space.
Image 54 - Project that takes advantage of the space below the platform to store items.
Picture 55 - The wallpaper gave personality to the room.
Image 56 - Less is more!
Image 57 - The joinery with different levels, adding more functions: nightstand, rest, home-office and bench for the television.
Image 58 - Proposal of small and cozy room!
Picture 59 - The curtain gives every special touch, besides dividing the environment using less space.
Picture 60 - Candy colors!
Figure 61 - Use multifunctional furniture.
Picture 62 - The rustic style comes with everything in a simple decoration.
Picture 63 - High bed and sliding doors to give more privacy.
Picture 64 - The bed base gives way to cabinets and a bench!
Image 65 - Mirrors always enlarge the environment.
Picture 66 - The upholstered headboard adds charm to this room.
Picture 67 - Put the bed against the wall to gain more space.
Image 68 - For fans of earthy tones.
Image 69 - Mirrors highlight the bedside table.
Picture 70 - Double room with wallpaper that imitates the brick.
Picture 71 - Room with ethnic decoration!
Image 72 - Functional design that takes advantage of all spaces.
Image 73 - Very well designed divider panel.
Image 74 - Single room with bed and desk.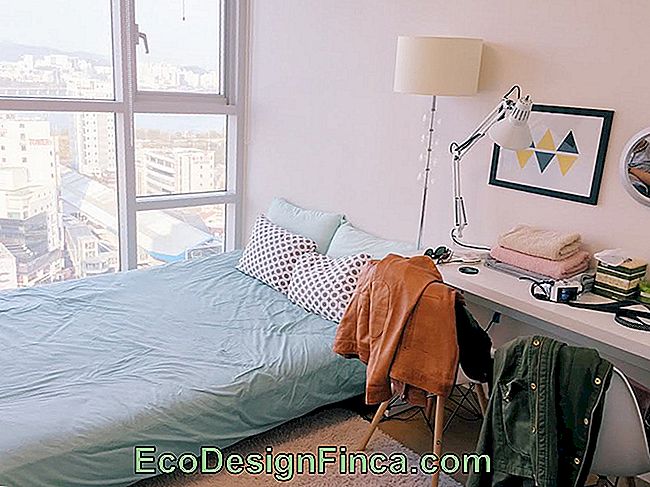 Picture 75 - Bed headboard designed to have more storage space.
Picture 76 - Minimalist design of a studio for couple.
Picture 77 - Proposal of double room with small closet.
Picture 78 - Sliding doors are great dividers for the rooms.
Picture 79 - Simple decoration with bed made of pallets.
Image 80 - Use the space near the window to set up a home office.
Picture 81 - Small and functional room!
Picture 82 - Simple and modern!
Image 83 - Project focusing only on the necessary.
Picture 84 - Another example of storage in bed.
Picture 85 - Great room divider.
Image 86 - Small room with clean decoration.
Image 87 -Decoration for double room.
Picture 88 - The Scandinavian style is stripped down and fits into any double room.
Image 89 - Cabinets, Baskets and Drawers!
Picture 90 - Use dressers to decorate and have storage space for objects.
Picture 91 - For small rooms with high ceilings.
Image 92 - Home office near the window.
Image 93 - Design that uses mirrors on the wall and on the sliding doors of the wardrobe.
Image 94 -Design of a small double room with a simple decoration.
Image 95 - Design with bed supported on the furniture.
Video Editorial: Beautiful room partition interior decor ideas