The room is an environment of comfort and tranquility, so have you ever thought of adding an armchair in it? They are responsible for creating a separate environment inside the room, perfect for moments of relaxation, tranquility and for reading a good book!
In today's post, let's talk a little about armchairs for the bedroom and how to choose the perfect armchair, whether for reading, relaxing or even for breastfeeding babies!
The ideal armchair for the bedroom
To choose the right armchair for your room, it is worth taking into consideration the available space in the room to decide what type of armchair can be fitted, the design you will choose to match the style and colors used in your room, the accessories that can be included in the package - puffs, side tables and lamps are always good, especially if it's an exclusive reading environment - and of course the comfort that the armchair can provide for you while you're sitting on it!
Regarding style and design, there are options for all tastes, budgets and materials, but the colorful and embossed ones are making a big hit, especially for a more youthful and funky environment.
Armchairs for baby room
In the case of armchairs for the nursery, it is important to be aware not only of comfort but also of supports. Usually these armchairs are used for mom to breastfeed the baby in a comfortable and safe space, so some basic rules should be followed before considering a perfect chair for this purpose. They are:
Armchair with backrest and seat resistant and that guarantee the comfort of the mother and the baby during long periods;
Good support to help Mom hold the baby: in this sense, the lateral support for the arms is essential, as well as the backrest that can embrace the entire lumbar region of the spine.
Footrest too! After all, the armchair should serve for the comfort of the baby and mom, so a puff can help the mother to relax her legs and feet while breastfeeding occurs.
With these attributes, you can be sure that your breastfeeding armchair will last long and provide very special moments!
See also: small double room, single room, decorated rooms.
Now that you know a little more about choosing an armchair for your room, take a look at our selection of images to see more models!
Picture 1 - Armchairs for double room: double to create an atmosphere of comfort and reading inside the rooms.
Picture 2 - Armchair of the grandpa: armchairs that pass through generations of his family are true relics to decorate the room.
Picture 3 - A relaxed and attractive armchair for a cleaner room.
Picture 4 - Upholstery, backrest and super cute supports for maximum comfort in a reading armchair.
Picture 5 - Set with armchair and puff for a corner of rest and even relaxation of the legs.
Picture 6 - Armchair for children's room: a perfect place for mom or dad to relax while the children play.
Picture 7 - When choosing your perfect armchair, value comfort and design.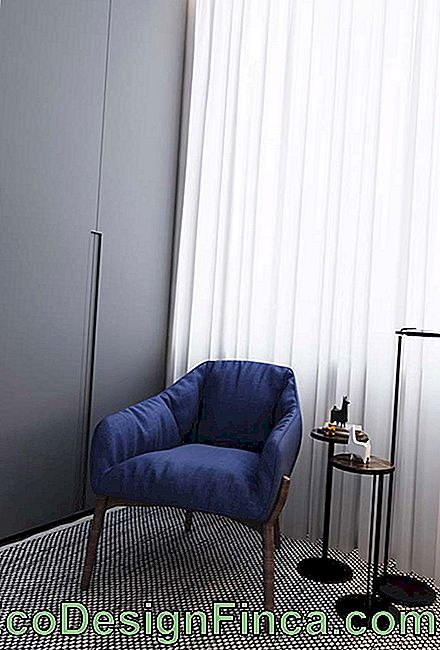 Picture 8 - Armchairs for the bedroom if you have a desk space: place of study, work and much comfort.
Picture 9 - Mega armchair for bedroom soon matching with the design of the main bed.
Picture 10 - Resin armchair in one piece in an innovative and ergonomic design.
Picture 11 - A high backrest to support the back, neck and head and ensure maximum comfort.
Picture 12 - Armchair with floor lamp to create the perfect reading corner for your room.
Picture 13 - A side table is also optional but extremely recommendable for a reading corner in the room.
Picture 14 - You can choose your armchair in a color and finish similar to your bed or give one highlighted in it with a different color, like this one here.
Picture 15 - For armchairs placed in the corners, it is worth putting a wall decoration to give a more cozy and personalized atmosphere.
Picture 16 - Armchair integrated to the room not only by design but by with also!
Picture 17 - Mix of prints and colors with maxi armchair, puff and pillows in the room.
Picture 18 - Armchair for bedroom with cushions to adjust back and neck and lamp for a comfortable reading.
Picture 19 - Blue armchair that almost disappears in the color of the environment: the perfect color for a quiet reading environment.
Picture 20 - Armchair for the room super spacious in a design that mixes armchair and divan for you to find the best reading position.
Picture 21 - Combine the fabric of the armchair with other elements of your room, such as the seat at the foot of the bed and the headboard upholstered.
Picture 22 - A well-designed armchair guarantees the comfort of its user even if it is made of plastic or wood.
Picture 23 - Armchair for room with metal structure and a unique and super soft upholstery for the backrest and seat.
Picture 24 - Rest armchair with neck rest and foot puff for a perfect rest.
Picture 25 - Armchair in the form of nest in natural plot inspired by the old chairs and metal structure.
Picture 26 - Super swivel armchair for room to decide where is the best view for your rest.
Picture 27 - Modern armchair with backrest and leather seat for a male bedroom.
Picture 28 - For rooms with space for TV: super comfortable armchair to accompany your favorite novels, games and series.
Picture 29 - Armchair for bedroom positioned near the window and a small plant to provide the perfect environment.
Picture 30 - Use the color of your armchair to lift the room astral: mustard yellow works as a vibrant color that blends very well with black, gray and blue.
Picture 31 - Swivel armchair for bedroom positioned near the window for a view of the city while you relax.
Picture 32 - Armchair upholstered divided into squares for even greater comfort.
Picture 33 - Another pair of armchairs to create a small living room inside your room.
Room 34: If you have space, consider creating more than one reading and resting space with two armchairs positioned in different places.
Picture 35 - Position your armchair next to the dressers to enjoy the space and include a lamp to improve your reading.
Picture 36 - If you do not have so much space, the best armchairs for your room will be the narrowest or the couches.
Picture 37 - And do not be afraid to place your armchair right next to the bed, they work super well together and have different purposes.
Picture 38 - For those who have space and a window, it is worth a chaise longue armchair facing the view of the city.
Image 39 - By the way, keeping the seats close to the windows ensures natural light for your reading.
Picture 40 - The armchairs inspired by the reclining beach chairs are with everything and in different materials and can be perfect for a contemporary minimalist style.
Picture 41 - Armchair for children's room should always be chosen taking into account its softness and the smallest amount of hard structural parts in case the children hit it.
Picture 42 - Swivel armchair for room with double function: it can be used to work on the table or for independent readings.
Picture 43 - Armchair for children's double room can be used by parents to do the reading of stories to sleep.
Picture 44 - If you have space, have an exclusive desk chair and a separate armchair for the reading space.
Picture 45 - Choose a model of armchair for room that you feel very comfortable and relaxed.
Picture 46 - A cushion is always a good request when assembling your environment with an armchair.
Picture 47 - Armchair for room with wooden frame and upholstered in leather for the maximum of style.
Picture 48 - Another room chair with a super backrest for maximum comfort.
Picture 49 - Corner of reading and relaxation in the room with armchair and puff separated from the main room environment.
Picture 50 - A small table to support books, glasses and lamps are super important for your reading environment.
Picture 51 - If you have a more colorful style, take advantage of the wide range of colors of the armchairs that are sold in stores, like this with the internal pink upholstery.
Picture 52 - The swivel armchairs are getting bigger and more comfortable, without losing the stability.
Picture 53 - Whenever possible, invest in a puff, be it part of the set with the armchair or not.
Picture 54 - Another example of armchair matching the choices of materials and fabrics of the room.
Picture 55 - Another pair of armchairs for bedroom, this time in a more traditional design, great for afternoon tea.
Picture 56 - The armchairs that mix the traditional look with the divans are available in different models, materials and colors.
Picture 57 - Armchairs with triangular feet are super modern and famous and add an interesting design item in the room.
Picture 58 - Could not miss: armchair nest suspended for an air younger and contemporary to the environment.
Picture 59 - Simple armchair to finish the decoration of the room.
Image 60 - Accompanied by a mantinha to pack your readings even in the coldest times of the year.
Video Editorial: №35.Моделирование кровати "Heritage Collection Four Seasons Bed" в 3d max и marvelous designer