The big day has arrived! You scolded, spent evenings studying, stopped going out with friends, but finally, finished the studies. Congratulations! Now is the time to share this joy with all those who have been with you during this journey and the best way to do that is by inviting them to graduation.
And this involves producing a neat graduation invitation. Do you already know how to make yours? Then come with us that we will fill you with ideas and suggestions on how to make a graduation invitation, from the simplest to the most elaborate, from nursing to business administration. Come and see:
How to make a graduation invitation
What to Write on Graduation Invitation
In addition to mentioning the basic date, time and place information of the graduation, the invitation should also bring the trainee's considerations about that particular moment.
In general, it is advised that the invitation follow a structure that begins with a general message, passes through achievements and overcomes and ends by thanking everyone who has been involved with the trainee.
The general message may be a student's reflection or a quote taken from some literary work. If you are religious, it is worth betting on a biblical passage to open the invitation.
Then talk about what you have lived, learned, conquered, and excelled over the years of your studies. You can even mention the companies you went through.
Finally finish by thanking. This is an important step in the graduation invitation, the space you have to demonstrate your gratitude and recognition to all who directly or indirectly participated in this achievement.
Start by thanking God - if you are religious - or something bigger that you believe in. Then mention your parents and how much their support and dedication were important to your success.
The masters come next. Without them you would have learned nothing. So show your appreciation and say that you mirror in them to be a great professional.
Finally, name friends, boyfriend, wife, husband, children, godparents, uncles, grandparents and even loved ones who have passed away. List all those you believe were important to this achievement.
Examples of phrases for the graduation invitation
"All achievements begin with the simple act of believing that they are possible";
"The true victors know that great achievements require great sacrifices, but nevertheless never give up fighting";
"What makes someone a winner is not only the crossing of the goal, but also the path traveled to victory";
"If we are determined to fight for a dream it is because it probably exists to be won by us. Believe it and never give up! ";
"To win in life is to transform suffering into learning and never give up, however great the falls";
"There are no winners without effort, no rewards conquered without a spirit of sacrifice";
"To overcome others is not a sign of victory, but to overcome oneself is worthy of glory";
"As long as you allow your dreams to guide your steps, you will always find strong reasons never to give up the battle";
"It is only happiness that deserves to be awakened every day to conquer it";
"The supreme happiness is the reward of the human being who is not afraid to live, of the warrior who perseveres until he achieves his goal";
Tips for making the graduation invitation
Prepare a photo of yourself with the clothes or at the place of your area to illustrate the graduation invitation;
If you choose to make the invitation at home, know that you can find models of graduation invitations ready to print on the internet;
But if you prefer you can write it according to your personal preference. For this use text editors like Word and programs like Photoshop and Corel Draw for the art of the invitation;
Use formal language, but without the need to be too far-fetched. In some parts of the invitation, as in appreciation, it is possible to use a more relaxed language depending on the person to whom you speak the word;
Remembering a story or a funny case may also be interesting for the graduation invitation;
However, remember that the graduation invitation is a limited space and you will have to fit all of that information there. So be as succinct, brief, and objective as possible, but do not leave emotion aside;
Did you write down all the tips? So how about you now get inspired with some ready-made graduation invitation templates? You will be enchanted by the original and creative ideas that we separate. Check out:
Picture 1 - A beautiful smile to stamp the cover of the invitation and say "I got".
Picture 2 - Simple graduation invitation with brown paper envelope and individual invitations.
Picture 3 - Invitation to be filled by hand.
Picture 4 - An invitation page marker, a good idea, right?
Picture 5 - Colorful and bright.
Picture 6 - Black and gold for that touch of more sophistication.
Image 7 - The future veterinarian bet on a classic invitation model.
Picture 8 - Graduation invitations like this one of the image, can be easily elaborated in house; already to print, prefer a graphic, so you guarantee the quality of paper and printing.
Picture 9 - This graduation invitation of the medical course passes well away from the formalities of the profession.
Picture 10 - An elegant invitation for the fashionable graduate.
Image 11 - Turn the cap, typical graduation hat, into inspiration for the invitation.
Picture 12 - Already for this other graduation invitation, the inspiration is the starry sky.
Picture 13 - A glamorous invitation.
Picture 14 - Or a simpler one, which one do you prefer for your graduation?
Picture 15 - You're Invited!
Picture 16 - A little color and relaxation does not do any harm.
Picture 17 - Graduation is really a party; the invitation makes that clear!
Picture 18 - Even being a simple graduation invitation, capriche in the choice of sources, they make a lot of difference.
Image 19 - Capelo is almost unanimous in the graduation invitations.
Image 20 - An indispensable invitation.
Picture 21 - The elegance and nobility of black always work on graduation invitations.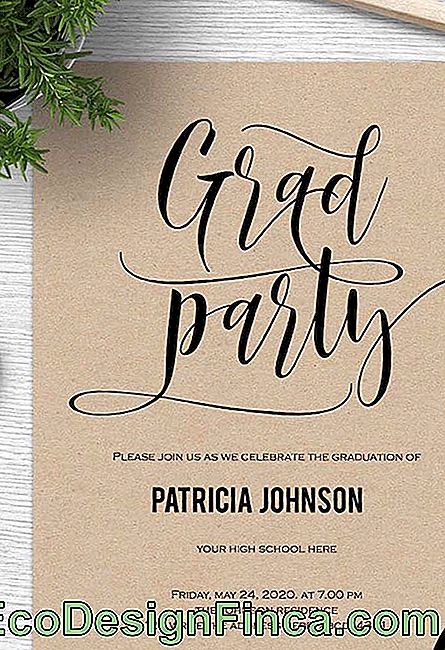 Picture 22 - With face of book.
Picture 23 - A little gold also goes well.
Image 24 - How about some flowers to decorate the invitation?
Picture 25 - The blue frame highlights the simple graduation invitation.
Image 26 - Invitation and envelope follow the same pattern.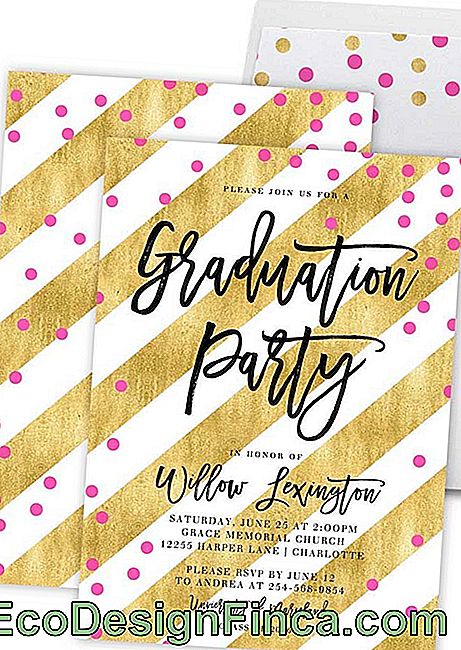 Image 27 - The information that deserves prominence appears in red.
Image 28 - Graduation watered to barbecue.
Image 29 - Graduation invitation with tropical air.
Image 30 - If you choose to print on a graphic, create gloss points on the invitation.
Image 31 - Black background highlights the blue and red graduation invitation letters.
Picture 32 - Clean and discreet.
Picture 33 - One more inspiration for those who want to join graduation with barbecue.
Image 34 - Golden shapes and designs to decorate this model of graduation invitation.
Image 35 - It's a graduation invitation, but it has every way a lottery ticket.
Picture 36 - Do not forget to mention the class to which you belong.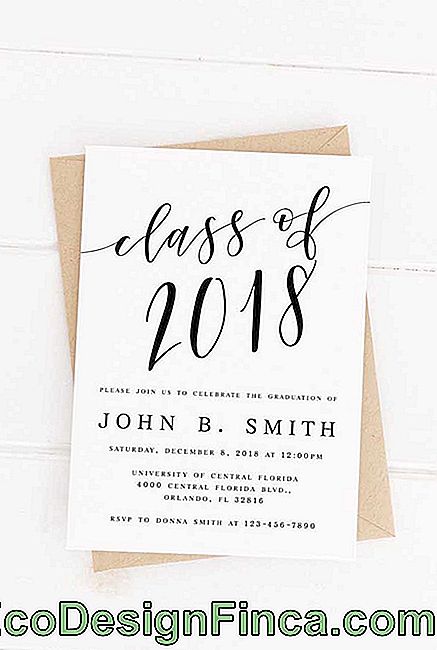 Picture 37 - Black is chic!
Picture 38 - A color and many fonts to compose a relaxed invitation like that of the image.
Image 39 - Flowers are always welcome, especially if they are related in some way to your course.
Picture 40 - The graduation invitation can already give a break of what will be the decoration of the party.
Image 41 - The watercolor texture of the invitation is pure delicacy.
Picture 42 - Purpose and brief: do not forget these characteristics when writing the graduation invitation.
Picture 43 - An invitation inside the pot.
Picture 44 - For each course a symbol; use the one from your course to illustrate the graduation invitation.
Image 45 - Graduation invitation framed by a wreath.
Image 46 - A flowery world as a source of inspiration for the graduation invitation.
Image 47 - Minimalist, modern and objective.
Picture 48 - In varied colors.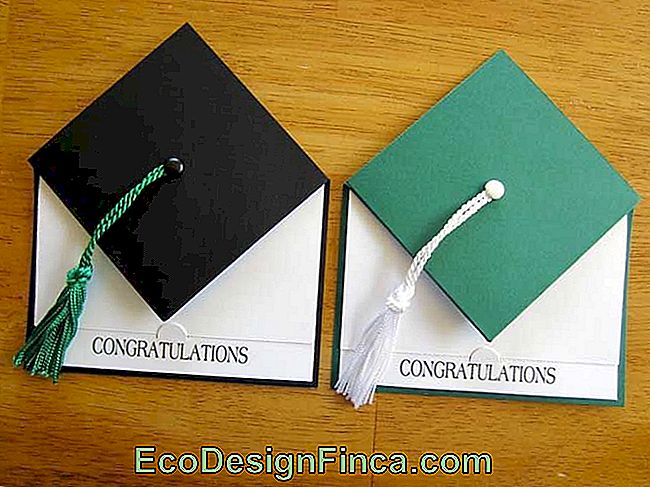 Image 49 - Graduation invitation for business administration course.
Picture 50 - Well summarized.
Picture 51 - A toast to that special moment!
Image 52 - How about delivering the invitations with confetti and streamers?
Image 53 - A date like this deserves all glitz and glamor.
Image 54 - The beautiful contrast between blue and orange was used here as the color of the graduation invitation.
Picture 55 - Ladies and gentlemen prepare for a special event.
Image 56 - Passport to a successful and successful career, everywhere!
Image 57 - The invitation can have a printed and a digital version for you to distribute.
Image 58 - Want something softer and more delicate? Look how inspiring this invitation is.
Image 59 - Graduation Invitations or Tickets? Both!
Image 60 - A message of optimism and perseverance highlighted in the graduation invitation.
Video Editorial: Graduation Pop Up Invitations