Have you ever thought about using screens in your home décor? They are super useful and stylish to be inserted in the decoration, for their possibilities of prints and materials, giving an extra charm in their environment. For those who are especially interested in its functionality, these super versatile panels are ideal for those who want to isolate, divide environments, and create a game.
This is because the screen, such as cobogos, hollow panels and partitions, although it is a great alternative for these divisions, does not completely separate the environments as a wall, allowing the two locations to be partially visualized, maintaining the connection between them.
In today's post, let's talk a little bit about what the screen is and where it comes from, as well as tips for using it in your decoration and a gallery with 60 images of environments decorated with screens of different styles.
What is a screen?
The screen is a panel structure, usually of wood, separated into several faces or sheets that can be folded or extended. They are traditionally used to divide, protect or hide areas without the need for a heavy constructive structure.
The most well-known screens are the Japanese, called Byōbus, which also served as a barrier to prevent the wind from passing into the environment. The Byōbus are part of the traditional decoration of the Japanese residences, being a symbol of elegance and status of its owners. This is because they are handcrafted with Washi, bamboo and hand painted paper, and may even contain gold leaf.
In the West, screens have the same function, but as less handcrafted pieces, generally having a simple structure and, on the inside, a simple painting or curtains of fine fabric.
Today, the screens have many possibilities of sizes, designs and materials, gaining a more modern and relaxed face, and even gain different functions, such as shelves and mirrors.
Even so he does not lose his elegant style and the idea of ​​making the space more intimate.
Materials
The most traditional screens, whether oriental or western, usually have a structure of wood or bamboo, but nowadays we find screens with structures of other materials such as MDF, plywood, iron and metal.
In the central and decorative part of the screens, there are several options in fabric, string, natural fibers, glass, mirrors, MDF sheets painted with paints or even upholstered. These new materials bring several new styles to the screens, adapting them to the most varied environments, from the most minimalist to the most elegant and ornate.
How to insert the screen in your decoration?
The idea of ​​creating a room in the environment easily and quickly (and even with a face different from normal panels), makes us pay more attention to the screens, especially because it brings a simple and instant solution to this question. Therefore, for mixed environments, such as dining room and living room, for lofts and studios, they can be used to isolate spaces.
In addition to its function, the screen provides a possibility of different decoration for the environment, not only for its shape and material, but also for being a panel that usually has an interesting pattern, pattern or paint.
Today, we can find screens with spaces painted with slate paint, great for drawing and writing messages and inspirational phrases; screens with glass interior or even iron vanity screens. In the most decorative sense, you can use the screen to add a touch of style to your environment.
Gallery: 60 images of environments with screens
To facilitate your understanding, follow this gallery with 60 images of decoration with screen:
Picture 1 - Flat screen with square pattern in MDF and iron.
Picture 2 - Screen on three faces of wood with painted landscape.
Picture 3 - Screens with two faces in a rustic and creative style: old doors joined by the hinges were an unusual partition.
Picture 4 - Wooden screen in a single plate with organic design.
Picture 5 - Screen in three faces with bubble pattern for those who do not want to separate environments.
Picture 6 - Screen on several faces with stripes of wood: partial separation of the environment with a unique style.
Picture 7 - Narrow screen of three faces in a romantic and country style.
Picture 8 - Screen extended with floral print as a wall for the desk.
Picture 9 - Three-sided screen with phrase print in a more rustic style.
Picture 10 - Plus a striped type screen: demolition wood as a good option to build this mobile division.
Picture 11 - Iron screen with mirror: double functionality in a modern style to decorate the environment.
Picture 12 - Screens with wooden and braided casters to separate individual work environments.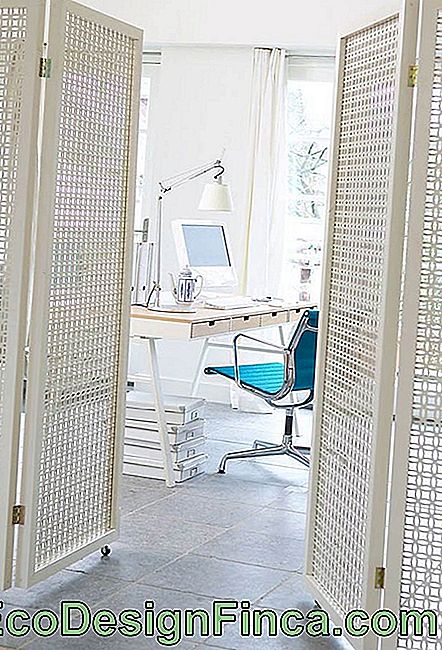 Picture 13 - Wooden screen with green and gold paint to add a modern decoration to the classic.
Image 14 - Solid wood screen with a spectacular abstract leaked work.
Image 15 - Screen with an irregular wooden sheet to bring a natural look to the room.
Picture 16 - Screen for children's room with windows and doors: on each face the facade of a building.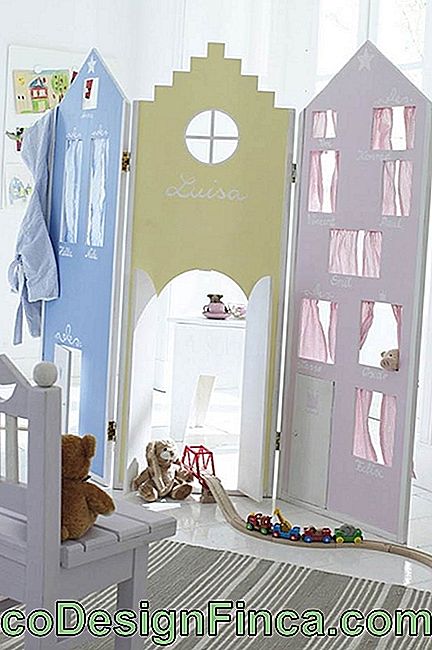 Picture 17 - Dark screen with vertical wood bands: highlight the height of the room and the sober tone of the room.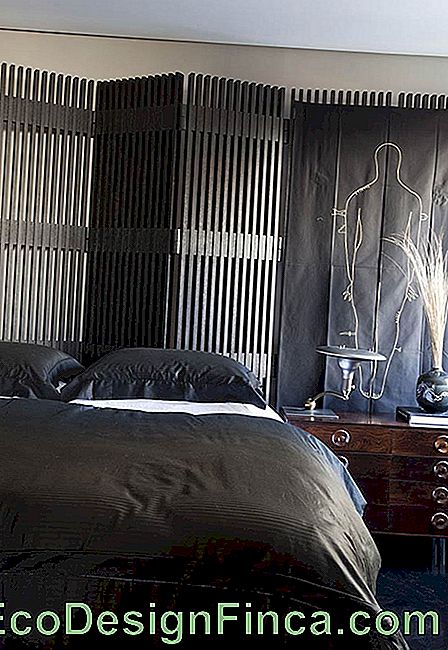 Picture 18 - Iron screen to divide rooms conjugated and spacious in an industrial touch.
Image 19 - Screen lined with fabric and can receive wall decorations such as comics and mirrors.
Image 20 - Screen with plywood in a paint in gradient of the original color of wood and white paint.
Picture 21 - Screen with paint paint slate to harness the surface and fill with drawings, messages and reminders.
Image 22 - For the lovers of handicrafts: screen with wood structure and braided in macrame type string.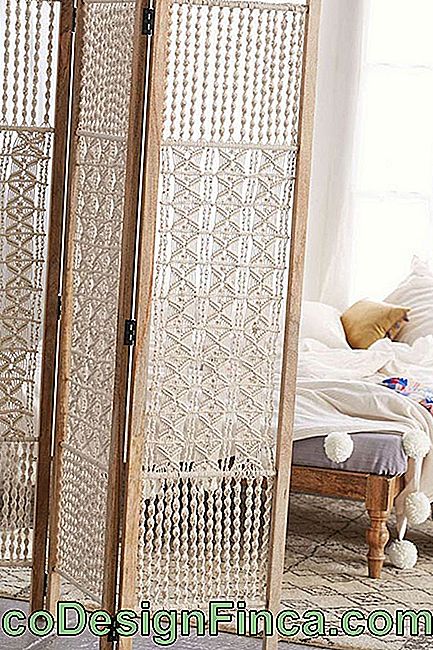 Picture 23 - Decorative screen also to introduce a new view in your living room.
Picture 24 - Screen with wooden structure in straight forms.
Picture 25 - Screen with slate sections for messages and reminders and space for photos and memories.
Image 26 - Wooden screen that can act as a mural to expose your works and photographs.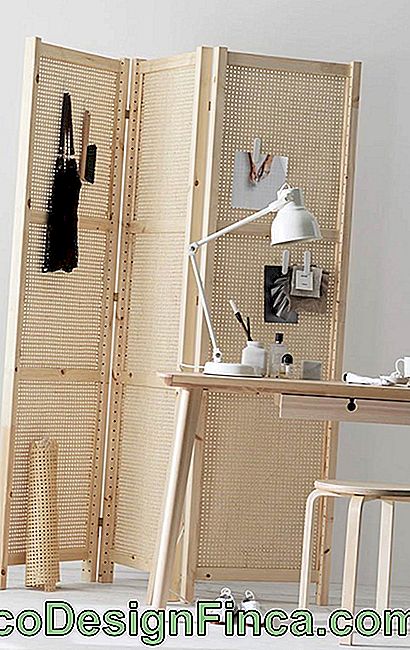 Image 27 - Decorative screen with frames and a background of leaves.
Image 28 - MDF screen with fabric as a decorative panel for the room.
Image 29 - Narrow screen with a simpler pattern and exposing the natural color of the wood.
Picture 30 - Decorative screen with zigzag pattern in B & W.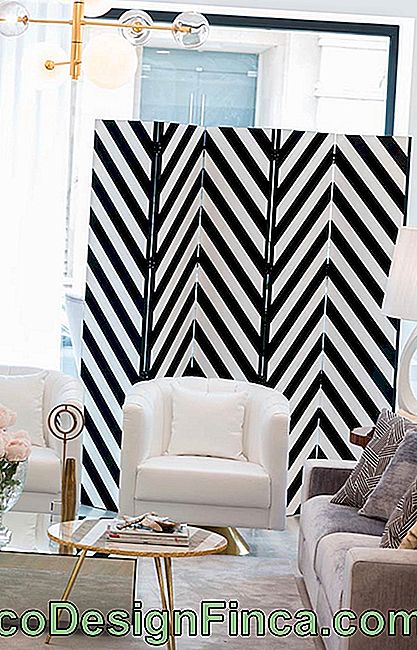 Image 31 - Screen with MDF faces with a half to half finish of imitation wooden boards and plain white.
Picture 32 - Decorative screen with frame structure of wood and filling of sheets of glass.
Image 33 - Screen inspired by the classics: wooden structure and fill in plaid fabric.
Image 34 - Screen with sheets of different sizes with horizontal bars.
Image 35 - Screen inspired by the beach climate: construction totally in bamboo.
Image 36 - Black screen in MDF with pattern or phrase.
Picture 37 - Screen super soft: structure cover with upholstery and plain fabric in vibrant colors.
Picture 38 - Screens also to separate environments in commercial places: screens to give more privacy in the tables of restaurants.
Picture 39 - Wooden screen with braided fiber sheets for a room that values ​​the natural elements.
Picture 40 - Contemporary wooden screen with horizontal bars to define environments.
Picture 41 - Screen in white wood for studio apartment type.
Picture 42 - Screen in wood and structure with vertical bars and detail of braided in string.
Picture 43 - Screen sculpture: black structure of wood super ornamented in a modern style.
Picture 44 - Screen upholstered to divide environments and to fix notes and reminders of work.
Image 45 - Minimal screen: basic structure in wood that can be used as support for hangers.
Picture 46 - Screen with different hinge system: use the versatility of a leather band to keep the screen faces together.
Picture 47 - Screen wood covered with braided natural fiber.
Picture 48 - Screen in ambiance inspired by the classic decoration in wood.
Picture 49 - Screen integrated in the decoration of the environment: insertion of mirror, lamp, racks and shelf.
Picture 50 - Screen in a glam style: golden structure with mirrors.
Picture 51 - Screen with several faces for the decoration of a spacious room with work of marquetry.
Image 52 - Dark wood screen for the decoration of outdoor environments as a reference to the decks.
Picture 53 - Wooden screen with organic pattern in MDF flexible sheets
Picture 54 - Wooden screen as a partition of rooms conjugated lofts type apartments.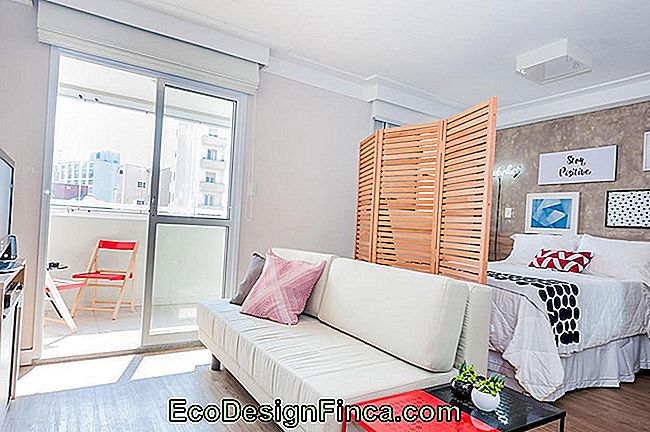 Picture 55 - Screen with several faces and casters to create a smaller environment for the room in a large space.
Image 56 - Screen-panel photo with copper tube for a super contemporary creative environment.
Picture 57 - Screens upholstered in the decoration of the walls of a suite: comfortable and cozy environment.
Image 58 - Fixed screen in the division between the rooms: arrange the faces as you prefer.
Image 59 - Screen in a minimalist style with colorful structure and white fill.
Picture 60 - Screen in a large and sophisticated environment: iron structure with mirrors in a double foot
Video Editorial: 50 Cool Small Front Porch Design Ideas