Have you thought about making a fruit christmas tree to decorate your Christmas dinner table? Yes, this idea is incredible and will fall into the tastes of your guests. Check out some beautiful models of this tree and a complete step by step for you to make yours!
Photos and Ideas of Christmas Tree of Fruits
Elaborate an ornament that will decorate your desk and is still edible is a very creative idea, do you agree? Even more so because this Christmas tree of fruits is very charming and will catch the children's attention.

On the day of your Christmas dinner, make yours and use creativity, uniting fruits, sweets, cold and even some vegetables. The result is a mega tree colored and delicious.

Below are some ideas that will inspire yours! Have every idea tasty that makes you want to go running prepare one.
Capriche in the composition using gossip, strawberry, grape, kiwi and pineapple. See how the effect looks beautiful and super colorful!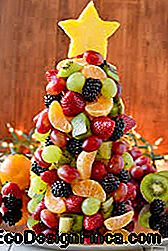 In this tree were used: blackberry, mango, kiwi, grape and strawberry. The idea is to put together a structure and stick the fruits with sticks.
Another tip is to mount the tree even horizontally, on a tray or platter, placing the fruit in the shape of a tree.
It is possible to mix some cold cuts together with the fruits. In this case, were used: cherry, pear, mango, jabuticaba, oratim cheese strawberry white cheese and grapes. A really complete tree!
How about stacking your fruit christmas tree on a plate? In it were used apples, grapes, strawberries, kiwis, orange and watermelon. Some sheets were placed on the base for garnish and leave the look more beautiful.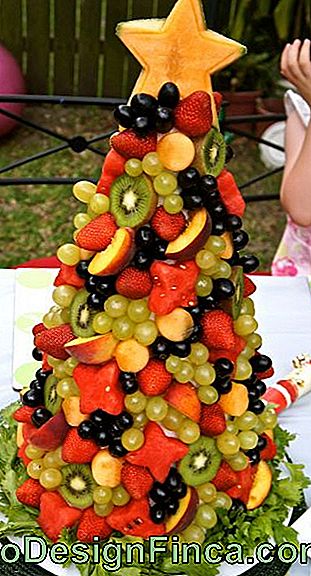 You may notice that the Strawberry is one of the main elements of the Christmas tree of fruits, because in addition to being very tasty, red is highlighted in table: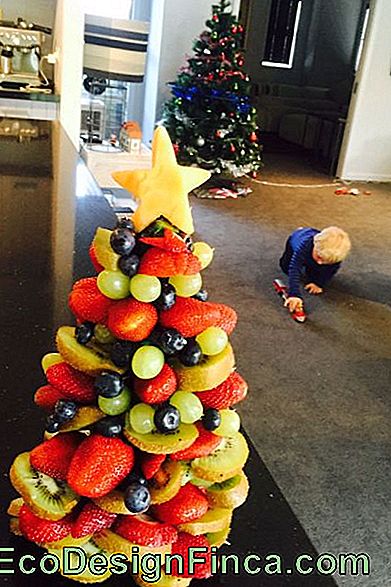 Fruit tree with strawberry, grape, jabuticaba, kiwi and mango.
Another nice idea with gossip, strawberry, grape, kiwi and pineapple.
If you love Strawberry, you can create a fruit Christmas tree with it. Here's how it works:
You can use a holder for party candies and add value to your tree:
Another example of a horizontal tree. Bet on a colored tray to make the presentation more charming.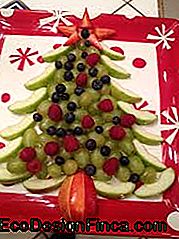 Tree made with grape, jabuticaba, strawberry and pear.
Who loves there Kiwi? See how the effect of this tree was only with this fruit:
Tree horizontal with kiwi and strawberry.
The way of position the fruits can be made according to your preference. To create a sophisticated effect, in the first photo, the fruits were placed diagonally and the tree was beautiful.
Christmas tree made with apples.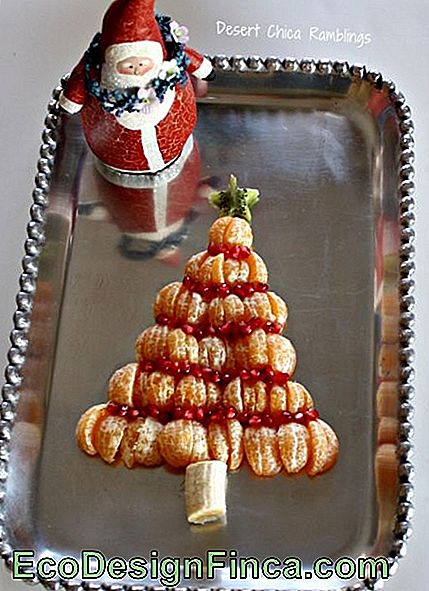 Christmas tree made with gum, banana and strawberry.
Fruit Christmas tree made with a wonderful blend of cheeses and fruits.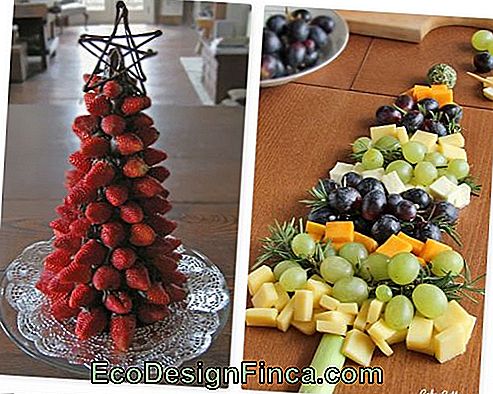 In the first photo: strawberry tree. In the second image: fruit tree with cheese.
Kiwi, blackberry and strawberry! A perfect and very healthy combination!
Grape, pear, apple, carambola and jabuticaba. A super brazilian combination for the Christmas party!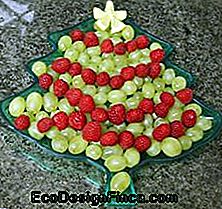 Grape and strawberry, what's up?
Capriche in the hour of cut the fruits, if necessary, so the guarantee that your tree will look beautiful is greater.
Tree with mango, strawberry, kiwi and grape.
Pear, grape, strawberry and kiwi! A delicious concoction for the Christmas dinner.
Some cutters in the form of Christmas drawings can be used when setting up your tree. This will greatly facilitate and even create beautiful ornaments made from fruits:
Manga, grape, cherry and a watermelon star on top!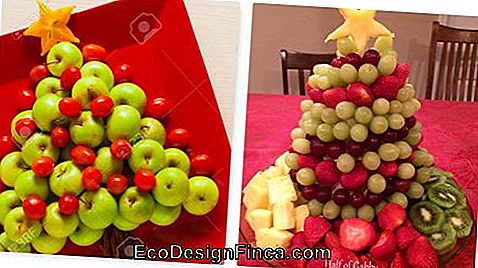 Tree made with whole fruits, without cutting them. In the second image: it is possible to spread several fruits in the base, further increasing the volume of your tree.
How to Make Fruit Christmas Tree: Step by Step
Want to learn how to make your own fruit tree? Check out our complete walkthrough below!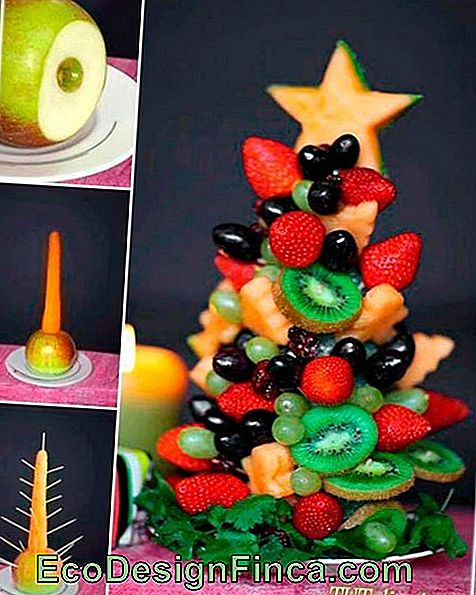 To make your tree, you will need:
Apple
Carrot
Toothpicks
Different fruits of your choice
A holder, such as a plate, for example, to place your tree.
Step by step
Take the apple and drill a round hole so that it is possible to fit the carrot,
Fit the carrot into the inner space of the apple. This will be the structure of your tree.
Spread the sticks all over the carrot.
The fruits that will be inserted, if they are large, should be cut into small pieces. With the small ones, it is not necessary, you can go putting one by one on the sticks.
Use creativity and spread the fruit on your tree.
At the end, use a fruit to put on top as starlet. The carambola is perfect for doing this, because it gets that format when cut.
Did you like the fruit tree? Comment below and tell us if you can do yours! See you later.
Video Editorial: DIY CHRISTMAS FRUIT TREE | HOW TO MAKE EDIBLE FRUIT ARRANGEMENT