Have you considered the idea of ​​opening a space in your home to receive an ornamental plant pot? If not, reconsider. This contact with nature can do you a damned good.
Did you know that taking care of plants is therapeutic? The practice is even indicated for people suffering with depression.
And no matter the size of the vase or the plant, it ranges from a delicate violet to a majestic Elephant Leg. What matters is that they are part of your life.
However, before bringing them into the house one needs to look for some important details. Follow this post that we will clarify everything for you:
Tips for using ornamental plants at home
Ornamental plants, as the name suggests, are used to decorate the home, that is, decorate. They have shapes, colors, and a distinctive type of flowering that work well with this purpose. But to be always beautiful they need some essential care, see:
Choose the most suitable species
First of all, choose the species most suitable for the environment you want to ornament. Some plant types fit well in other hotter locations in more humid areas. Therefore, it is important to differentiate, for example, whether the plant will be in a room that receives lots of light or in a bathroom where humidity is more frequent.
Internal and external areas are also very different. The internal environment is usually more stable, and outside the house the plant can suffer from wind, frost, intense sun and even pollution.
Beware of poisonous plants
Some species, like the traditional Me, can not be poisonous. So if you have children or pets at home avoid opting for poisonous or toxic plants.
Shadow, half-shadow or direct light
Light is the energy source of the plant. No light, no photosynthesis, no plant. All plants need light to grow and maintain the beauty of their leaves.
However, some species require direct sunlight for at least six hours a day. While others live very well in the shade or half-shade (which is not to say dark).
Find out the preference of your plant and place it where it is most appropriate. Blooming plants usually need more sun than foliage. Observe and test the locations where the plant fits best.
Care needed
Every living being, besides light, needs water. So, do not forget to water your little plants. Of course, some require more frequent watering, while others, such as succulents and cacti, endure longer periods of scarcity.
Another important care: water the plants. Discover the most suitable fertilizer for the species you grow and make the fertilization process periodically. Pruning is also very important for the plant. Do not cut the leaves when you need them, this guarantees strength and vitality to the plant. Some species have the right season for pruning. Check this, too.
Besides, it's just to enjoy the beauty of these beautiful beings.
Check out below some species of ornamental plants that can be used at home and how to grow them:
Ornamental plant: Aglaonema
Considered a small plant, its measures vary from 20 cm to 1,5 meter, the aglaonema is a plant with a very decorative effect, as much for its mixed foliage as for its flowers and fruits.
The aglaonema is a plant to be grown in the shade, it does not support very dry places and needs a lot of ventilation. It is a simple kind of care, suitable even for beginners gardeners. To develop well she needs fertile soil and frequent watering.
Picture 1 - Aglaonema making a cheerful and fun composition.
Picture 2 - Aglaonema with leaves well marked in small vase.
Picture 3 - Only the foliage.
Picture 4 - Aglaonema in the holder: decoration by her.
Picture 5 - Sheets of aglaonema decorating the room.
Picture 6 - Aglaonema in a more generous space, just for her.
Ornamental plant: Areca Bamboo
The Areca Bamboo or Areca Palm is the most common species of palm tree used in decorations. This is because it is a fast growing plant and easy to model, being able to stay in small pots or in larger spaces reaching up to 10 meters in height.
The areca loves sunshine and can be grown indoors or outdoors as long as it receives adequate lighting. Indoors, it helps create a more tropical climate.
To cultivate it let the soil well fertilized and ensure a good drainage of water, otherwise it can create fungus and rot. The areca requires constant watering, but without soaking the soil.
Image 7 - Bamboo isca giving life to room.
Picture 8 - Areca relaxing the gray environment of the room.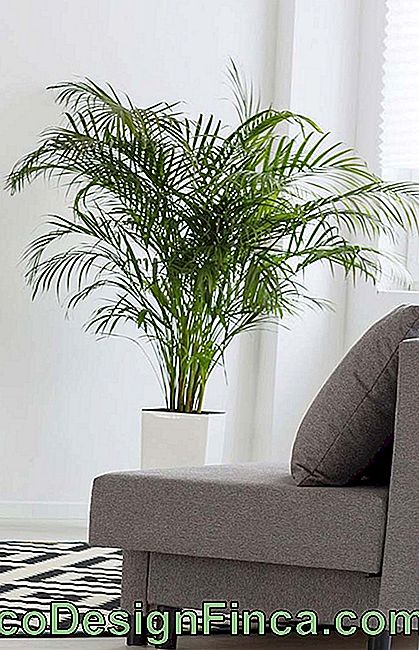 Picture 9 - Bamboo isca in wicker basket.
Image 10 - Reception grandiose.
Image 11 - Bamboo isca in modern and colorful cachepó.
Image 12 - Areca bamboo in combination with cacti.
Ornamental plant: Cacti
Cacti are resistant, versatile plants that come in different shapes, colors and sizes. Some species even give flowers.
And for those people who often forget to water the plants, the cacti are ideal. Since they do not require constant care or watering.
Be generous and leave the cactus in a place with abundant and direct sunlight. The plant loves it.
Picture 13 - Big cactus ornamenting the dining room.
Image 14 - Vase of cactus inside the aquarium.
Picture 15 - Cactus for cleans and modern environments.
Image 16 - Cacti on display.
Image 17 - Cacti to brighten the rustic kitchen.
Picture 18 - Mixing styles to make the decoration of the table.
Ornamental plant: Columéia
The columée is a hanging foliage that blooms, usually in the spring. Of orange and tubular flowers, the columéia still presents the inhabitants with the constant visit of hummingbirds and butterflies.
However, it is a plant that does not adapt to cold climates and should be protected from low temperatures and wind. Leave it in a place in the shade, watering and tending frequently.
Image 19 - Columéia pending to brighten the room.
Image 20 - Space without grace, comes alive with the Columéia.
Image 21 - Columéia in contrast to the colorful decoration.
Image 22 - Columéia marking presence in the corner of the room.
Image 23 - To break the kitchen white, Columéia vases.
Image 24 - Green and yellow kitchen.
Ornamental Plant: Adam's Rib
The plant known as Costela de Adão is of Mexican origin and adores tropical climates. Its broad and choppy leaves resemble the design of a rib, so the name.
Adam's Rib is very ornamental and trendy. In addition to being used in pots around the house, the plant turned pillow print, wallpaper, mugs and even frame.
The plant likes half-shaded environments, with indirect light. The irrigation should not exceed twice in the week during the winter and a little more in the summer. Fertilization does not need to be frequent either.
However, despite all the popularity of Adam's Rib, this plant can be toxic if its leaves are ingested, leading to nausea, headaches and vomiting. When handling, wear gloves and thoroughly wash hands afterwards. Redoubled care with children and animals.
Picture 25 - Adam's rib in the room.
Image 26 - Rib of Adam in the vase, but also in the objects of decoration in the background.
Image 27 - A leaf of the plant to give a touch to the decoration.
Image 28 - Adam's ribs adorning the dining table.
Picture 29 - Rib of Adam giving an air of lightness in the room.
Image 30 - Arrangement of Adam's Rib.
Ornamental plant: Sword of St. George
The plant is an old acquaintance of those who believe in the power of plants. It is said that the Sword of St. George frightens evil and brings protection to the house. But leaving the magical part and entering the physical world, the plant has the ability to clean and purify the air of certain substances, according to some scientific research. Benzene, formaldehyde, trichlorethylene, xylene and toluene are among the substances exterminated by Espada de São Jorge.
Easy to grow, the plant is widely used to decorate indoor and outdoor areas. It adapts well to the weather, prefers shade to the sun and does not require constant watering.
Beware of children and animals close to the plant as it is toxic.
Image 31 - Many Swords of St. George composing a single vase.
Image 32 - Swords of St. George outside the house.
Picture 33 - Versatile, the plant adapts well to any environment and decorates with ease.
Image 34 - Swords of St. George guarding the sofa.
Picture 35 - A smaller vessel, but that makes the difference in the environment.
Image 36 - The leaves of intense green contrast well in white.
Ornamental plants: Flowers
Many species of plants bloom throughout the seasons. Some lavish beauty all year round. If your idea is to decorate with flowers, you can be sure that you will not regret it. They embellish, brighten, perfume and color the environments. Just be aware of the type of flower that will be cultivated, since some prefer the intense sun while others prefer a cooler environment.
Image 37 - Orchids leave any environment more sophisticated.
Image 38 - Yellow flowers in the vase to match the rest of the decor.
Image 39 - White and lilac orchid composing the decoration and romanticizing the environment.
Image 40 - Arrangement of delicate gold rain.
Image 41 - Delicate, but showing presence.
Image 42 - Vase of white orchids for a clean environment.
Ornamental plant: Fig tree lira
The Fig Tree Lira is a delicate-looking foliage. Its leaves look like a ruffle. The plant does not withstand cold and frosty climates and fits very well indoors. Ideally, it should be exposed to the indirect light of the sun.
It needs to be watered frequently, but in winter watering should be more spaced. In drier times, spray water on your leaves, as the plant prefers moist climates.
Picture 43 - Figueira Lira standing out among the books.
Picture 44 - Enjoying the view.
Picture 45 - In larger environments, it is possible to let the plant develop further.
Picture 46 - Fig tree Lira decorating the environment alone.
Picture 47 - In the room, the plant emphasizes the sober tones.
Picture 48 - Figiraira Lira giving life and color to the room.
Picture 51 - Figueira Lira harmonizing the rustic atmosphere.
Ornamental plant: Boa
The Jibóia is a species of vine of bright leaves that they change of coloration as the plant grows.
It prefers mild temperatures and develops best in shade.
Image 50 - Python pendant in vase contrasting with decorative background elements
Image 49 - Python descending from the ceiling, creating a dazzling look.
Image 52 - Descending through the support.
Picture 53 - Python in the bathroom guaranteeing a rustic and cozy atmosphere.
Picture 54 - A boa constrictor surrounding the wall and structure of the house.
Image 55 - Python pendant at the entrance of the house.
Ornamental plant: Pacová
Who wants to give a green touch indoors, Pacova is a wise choice. The plant, much used by landscapers, stands out for its intense and bright shade of green.
The Pacová should not be cultivated in the full sun, because its leaves can burn. Even so, she likes heat and humidity. Ideally, it should receive indirect lighting.
It should be watered two to three times a week.
Image 56 - Elegant Pacová.
Image 57 - Pacová's unusual arrangement on the table.
Image 58 - In combination with wood, Pacová stands out.
Image 59 - Giving the place a green touch.
Image 60 - Pacová of bright green and intense highlights the white of the environment.
Image 61 - Pacová in the vase and on the wall.
Ornamental plant: Fan Palm
The leaves of this palm - in fan format - make the plant very appreciated for composing landscape projects. However, care must be taken with the use of the plant indoors due to its size. In small environments, it tends to be disproportionate and annoying to people who are in the room and therefore more suitable for outdoor environments.
In this case, it is important that the palm tree is in a place where it is not directly exposed to the sun. Even so, she likes heat and humidity. Watering should be frequent.
Image 62 - Fan palm is a species of slow growth.
Image 63 - Palm tree in wide environment.
Image 64 - Palm fan in harmony with other decorative elements.
Image 65 - Palmeira Fan to welcome visitors.
Picture 66 - Palm fan composing environment sober and clean.
Image 67 - Fan palm helping to create a tropical room full of life.
Ornamental plant: Fern
Ferns are one of the oldest plant species in the history of our planet. They like half-shade and humidity, which makes them perfect for growing indoors.
Watering should be frequent, but without soaking the soil. Spray water on the leaves if the air is very dry and, finally, season your fern monthly.
Image 68 - Fern welcomes any environment.
Picture 69 - Fern to relax the home office.
Image 70 - Ferns give color and life to the white environment.